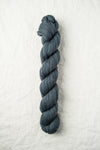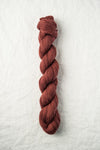 Lace weight
Piper is our pretty little southern bird. We sourced the softest super fine kid mohair we could find and blended it with super fine merino to make a lighter-than-air, almost lace weight single-ply yarn. Piper has a pretty halo and a subtle sheen, thanks to the long, silky fibers of the mohair. Knit it on a larger needle if you want. It fills in nicely. Great in sweaters, hats, and, of course, shawls.
50% super kid mohair, 50% south African super fine merino
1.75 oz/50 g =350 yds / 279 m
Knitting Gauge: 28 sts = 4" with US Size 3 (3mm) needles
Machine wash, tumble dry low.